Show Posts
This section allows you to view all posts made by this member. Note that you can only see posts made in areas you currently have access to.
Messages - Landons Mom Shelly
181
« on: October 29, 2007, 04:35:53 PM »
Thank you all for your birthday wishes for my little Landon. I went to post his birthday on the "Calendar" as August 1st and I think I must've hit a wrong button or something, but thank you all for your wonderful thoughts and prayers. My little Landon would be 12 years old and was so looking forward to getting his hunting license so he could hunt with all his older buddies from his baseball team. I can't believe he's been gone for almost 5 months now, it seems like a dream sometimes, sometimes I think I'll forget what he smelled like or the sound of his voice. I miss him so much but I thank God that he lead me to this site so that I could get the love and support of all of you, you have all helped me through some really difficult times.
Thank you all so much,
Shelly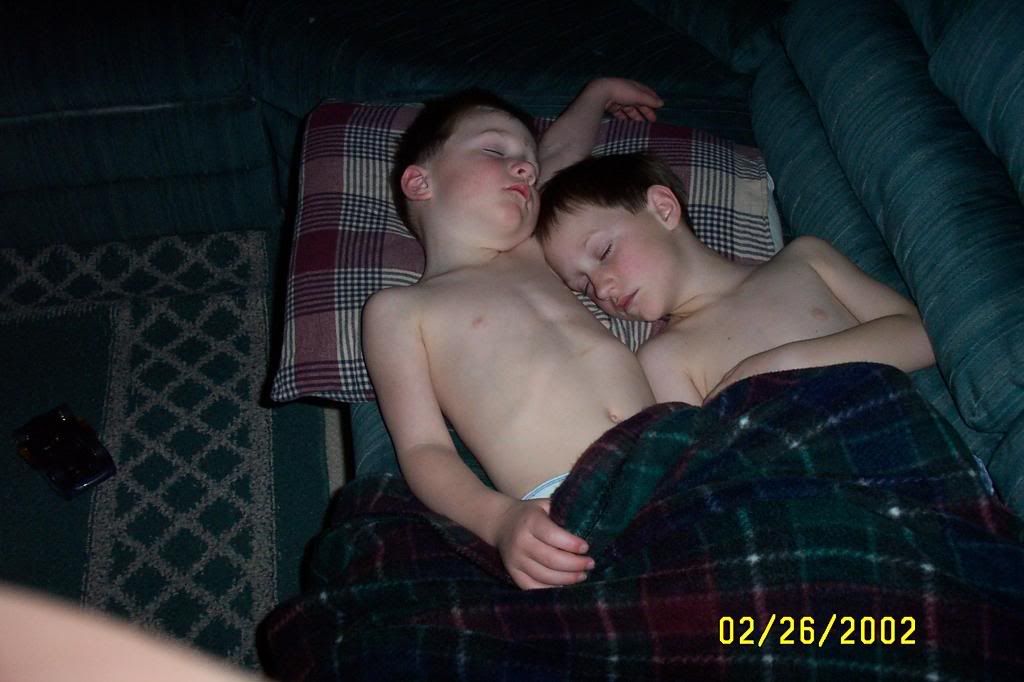 183
« on: October 24, 2007, 10:54:28 AM »
Hello Virgie,
I can totally relate to what you're going through, your fears of losing another loved one, the panic that sets in when you don't get that phone call when they're supposed to check in or thoughts of "you-name-it" rambling through your head, while others roll their eyes at you thinking that you've lost your mind.
I can say that, while it's only been 4-1/2 months since we found my son in our garage, getting out of the destructive & abusive relationship I was in with my husband has helped me immensley, even though it's still so hard on my other two boys, they feel so much more at peace being away from "that house" where the accident occurred. We are in counseling, I am still on some meds to keep my panic attacks down and to help me sleep, but I am back at work (didn't have a choice since I'm a single mom now) but I wish I had someone other than my kids to lean on at times. My soon-to-be ex is so angry that I've actually left, he wanted his girlfriend and never thought in a million years I'd have the strength to leave, but anything is possible when you have an angel (my little Landon) giving me the strength and courage to get through each day, because without him or my other kids, I guarantee I wouldn't be here writing this. My oldest son Bryan asked me a very pointed question last night, "Mom, if you would've known that Landon was going to die at such a young age, would you have taken the doctors advice when you were going through chemo during your fight with cancer and they told you not to risk having any more kids?" Without hesitation I said, "Absolutely not." The Lord blessed me with Landon, he was my cancer baby that I thought I never could have and, while I wish with all my heart I could have him sitting here with me right now, I would never take back the 11-1/2 years we all shared together. I have been able to get through alot by going to counseling with my sons, the blame, the guilt, all of the "what-ifs", I won't say that it's easy by any stretch of the imagination, but lean on those around you, your husband seems to want to help you, let him, walk this path together and let your kids help you as well. You all loved your son, he's still with you and will always be with you, just know that he loves you and wants YOU to be okay.
I'll be praying for you . . .
Shelly
Pic of all my kids - - little Landon in front in red!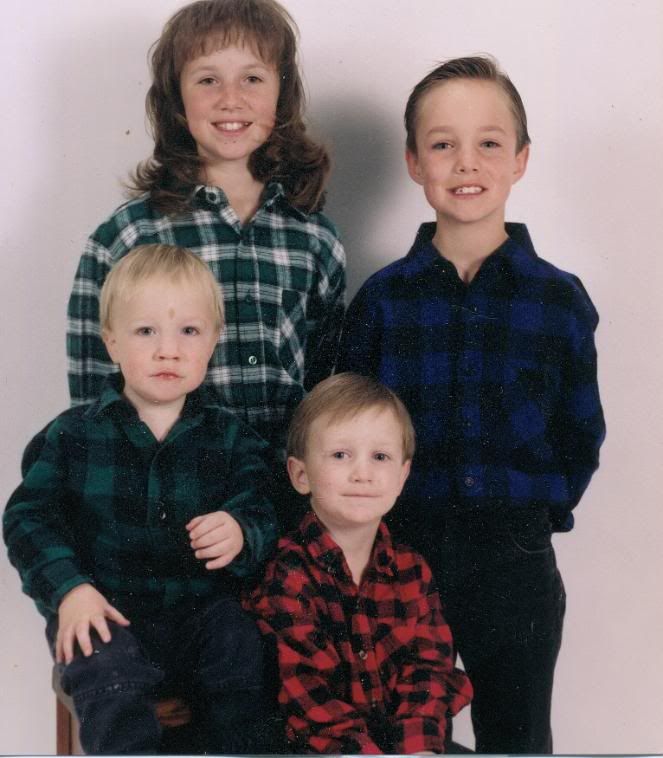 184
« on: October 22, 2007, 09:24:37 PM »
Wow how I can relate to you Marianne, as probably so many of us can do here on this board. I think we all wish things would've or could've been different the day our babies were taken from us, why didn't we say "yes" when we could've said "no", why didn't we stay home when we went to work . . . there are so many "what if's" that make my head spin each and every day. I know in my heart that your son is up in heaven along with my little Landon, I wish I could hold him one last time but they (the medics and everyone else) wouldn't let me . . . I so regret that I didn't force my way into our garage to hold my sweet boy because I wanted to say goodbye but I never did get that last hug, that last sweet goodbye that haunts me as I watched the ambulance take him away so I clung to my other two sons in my arms sitting on the kitchen floor and watched as they took my Landon away, I sobbed as I had to tell my only daughter (19) on the phone about her little brother. I too have nightmares that seem to hit me, mostly when I'm trying to just take a short nap, don't know why but it's always of that day, over and over again. Why didn't I get out sooner, and I will always blame myself. Even though my husband continued his relationship with his girlfriend and refused to go to counseling with me and the boys, I managed to gather enough strength thanks only to a young man by the name of Bryan (my oldest boy 16) who pulled me out of some really tough situations and made me make a solemn promise to him to never leave him or do anything stupid. he went through hell and back trying to keep me focused on what was most important in his life . . . FAMILY. Sons, daughters, brothers, sisters, mothers, fathers, friends . . . that's what life is all about, isn't it?? Right now I had a major breakdown after my youngest boy was upset with me because we just got the internet set-up and he I wouldn't let him on the computer yet since our recent move (left the soon-to-be ex-husband). Well, I've been busting my butt to get everything done by myself, working full-time, getting the boys to school and counseling, found this house, my car is now broke down, shampooing carpets, and when he throws this little fit, what does he say, "Fine, I'll just go live with Dad!" I live and breath for my kids, period, and when he said that I thought I was going to have a complete breakdown. He called his Dad, of course Dad picked him up and now he's the hero and are watching Monday night football while I'm the bad guy. Sorry to be rambling since this was about your difficulties . . . life is so hard, I hate when others say it'll get better over time 'cause so far it doesn't seem like it is. Don't feel too bad . . . I will be sleeping on the couch tonight because when I left our house, hubby got the bed so I had to get a thrift store bed from a friend and tried to shampoo it tonite and it's all mildewy still (yuck!!) but hey, I guess it could be worse!!

Just hang in there . . . you are definitely in my thoughts and prayers tonight.
God bless you and know that we're all in this together!!

Shelly

185
« on: October 16, 2007, 03:28:50 PM »
LANDON JAMES GREENAN
BIRTHDAY - - - August 1, 1995
ANGEL DAY - - June 1, 2007
I'll love you forever
I'll miss you for always,
Forever and ever
My baby you'll be.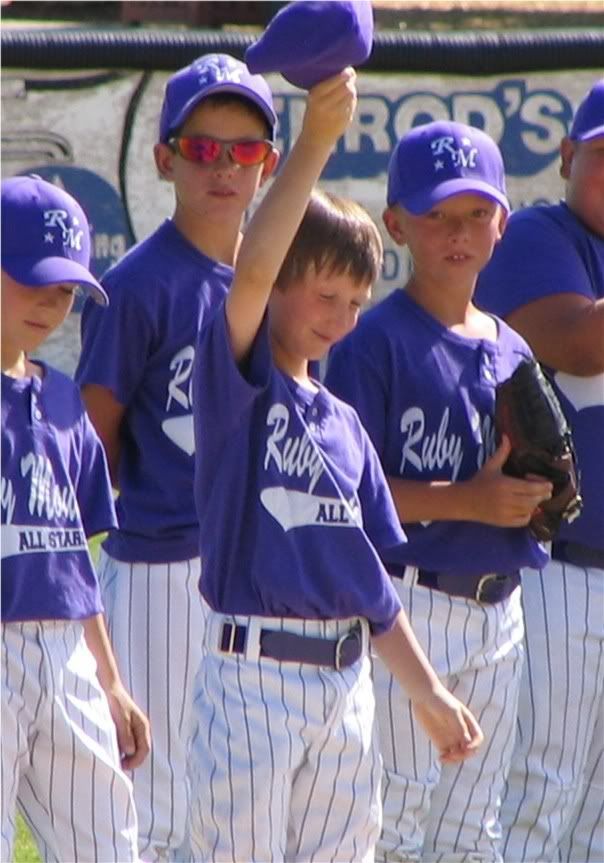 WE LOVE YOU LANDON & MISS YOU MORE THAN YOU'LL EVER KNOW !!

MOM