Show Posts
This section allows you to view all posts made by this member. Note that you can only see posts made in areas you currently have access to.
Topics - tsoley
Pages: [1]
1
« on: August 23, 2009, 05:45:17 PM »
8/24 at 6:05am. That is when he was born twenty three years ago. How am I going to go for the rest of my life without seeing him on his birthday? My heart is heavy today as the hours tick by and Jordan's birthday approaches. I love him so much. I miss him so much.

I have decided to have family and some close friends over for dinner and cake. I am making him a birthday cake as always. Just like last year, my husband and I had a disagreement about that. He feels as though there should not be a celebration because "Jordan is not here, he is in Heaven." I feel like I can not possibly go past that day and not celebrate his life. I absolutley refuse to not acknowledge his birthday and celebrate it. I have told people that if it makes them uncomfortable, they do not have to come, and I will not be offended. That includes my husband.


I am so sad. Thanks for listening.

Tammy
2
« on: July 14, 2009, 04:27:38 PM »
It has now been two years, two very long, hard years, since I last saw my Jordan alive. How can that possibly be? How can a mom go two years without seeing her child? My heart is heavy. I feel ladden with despair today. Two years ago today I sent Jordan off to work. It was 2:30pm to be exact. At 12:20am that night the police were at my door to tell me he had been in a car accident. He died at the scene. My innocence for life was taken away that night. Everything changed, my world collapsed. The more time that passes, the more I want to be with him.
www.missingjordan.com
I love you Jordan. Dad, Justin, Michael, and Buster love you too. We all miss you so very much and our hearts are broken.
3
« on: July 04, 2009, 07:31:59 AM »
Ok All,

I am really flipping out today. Two years ago a bird flew into my son Jordan's room, and then weeks later he died. Last night as me, my youngest son, and my husband were entering the house a bird flew in right along with us. I had an anxiety attack and started crying. I am a christian and have a firm belief in God and I am usually not superstitious. This scares me though because I am so paranoid about losing someone else, I guess. I guess I am really looking for reassurance from everyone here but honesty as well. I don't want to be walking around in more fear than I already am. What does everyone think? I have prayed about it and I know that is all I can do but I am really very scared. Jordan's 2 year anniversary is coming up on 7/15.
4
« on: May 17, 2009, 05:43:56 PM »
Hi Everyone,

I have a friend who's 16 year old son was struck and killed by a drunk driver last night. The child was a pedestrian crossing a street so the driver is not being charged with vehicular manslaughter, only drunk driving. His family is, of course, devastated by this huge loss and I am asking for prayers for the family, in particular the mom who is crying out to our Lord for just a sign that her baby is okay. Please, please pray for this family.

I hurt like hell as all the feelings of my own loss are right in my face. Please pray for God to give me strength as I try to support this family.
5
« on: April 21, 2009, 07:06:55 PM »
So today I rode by the place that my son worked. He worked there for two years and I used to take him to work and pick him up everyday. I have not been there since he died and when I rode by there today I felt him calling me....so I turned the car around and I went back. It is a big seafood restaurant. I walked into the office and just started crying and could only get his name out...J"ordan, Jordan", I said to the ladies that came to the window. They immediatley knew who I was and they were very kind to me. The one lady, Suzzane, walked me through the dining area and showed me all of Jordan's favorite spots. She said "he would stand here and just watch over things" and then she took me into another dining area and said "he liked to lean over this bench and laugh and joke with the waittresses." I could feel him there you know. Everywhere I went, there he was. I just wanted to stay there and just sit and be. Suzzane's kindness means alot to me and it really means alot to know that there are people out there that remember my boy, people who loved him, that miss him, and people that think of him.

Thanks for letting me share. I am really struggling today as I am missing that boy so very much it feels like my heart has been crushed into ten thousand tiny pieces and those pieces will never fit back into perfect place ever again.

Tammy
6
« on: March 25, 2009, 04:54:28 PM »
I just wanted to share my son with you all because I miss him so very much.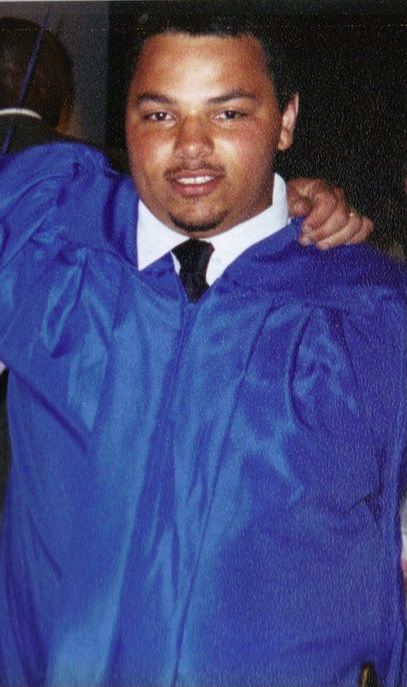 [IMG]http://i302.photobucket.com/albums/nn81/tsjones_bucket
[IMG]http://i302.photobucket.com/albums/nn81
7
« on: March 14, 2009, 05:36:09 PM »
In just a few hours it will be exactly 20 months since my Jordan died. It's the same day (Saturday) and everything. I feel somewhat numb and I still at times feel that this did not even happen, that he is just at work. That is when I start to cry...when I remember that it happened and that he is not at work and he is not coming home. Oh, I miss that boy so much. I would give my life for him to have his life back. Now I understand how much Jesus loves us and how and why he died on the cross for us. I would do the same for my son. If only I had the chance.
8
« on: January 18, 2009, 06:48:11 PM »
I am just missing my son, my life, my world. My heart is aching today. It aches for all of those things I will never get to do with Jordan again. It aches for the longing that I have to touch him, to hug him, and even to just hear his voice. I look at his picture and I still can hardly believe I haven't talked to him in 18 months. My 19 year old son is really suffering. He misses his brother so much. The other night we were talking about missing Jordan and Justin sobbed with his whole entire body. It was a gut wrenching, soul shaking sob and it hurt me to the very core of my being. At times like these I feel like a failure as a mother because I can't make things better. I want things to go back to the way they used to be and I know they can't, but that's what I want. I am really grieving for the loss of my dreams, for the life as I knew it, and for all those things that will never be.
9
« on: November 16, 2008, 05:11:01 PM »
Hi Everyone,
I haven't posted much lately but I read almost daily. I go thru the posts and read about the difficulties everyone is going thru. I picture in my mind the families out there that are going thru so much pain due to the loss of a child. It has now been 16 months since my Jordan died and I still find myself thinking "did this really happen?" I miss him so much and I know that everyone on this site misses their child too. The holidays are coming up and even though we don't want them to come, they are and we have to go thru them for the sake of our other children and our families. I cry daily (as I'm sure many of us do) and I daydream about when my boys were smaller. The fun we used to have! I miss those days so much. I don't mean to ramble on and on, I just wanted to share and vent. This is all so very hard and its something that I never thought I would be dealing with. Blessings to all of you, and please try to hold on tight thru the upcoming holidays.
Tammy
10
« on: August 25, 2008, 04:06:22 PM »
Thanks to everyone for your words of encouragement and prayers as Jordan's birthday came upon me like a ton of bricks. Gosh, it was so hard. I cried so much that I was even sick of myself. I couldn't help it though. I cried in the shower, in church, talking on the phone, at the cemetary, at the cookout we had for him, cried myself to sleep, and even woke up this morning crying. I think I'm dehydrated for sure. I miss him so much and ...does this sound weird to anyone...I still can't believe he is gone. I can't believe He took my baby.
11
« on: August 19, 2008, 06:09:34 PM »
Sunday is his birthday. I am so missing him!

Jordan: 8/24/86 - 7/15/07
12
« on: July 25, 2008, 05:21:45 PM »
So I got my tattoo! Nobody told me it was going to hurt! But I love it! What do you guys think?
13
« on: July 13, 2008, 04:41:11 PM »
As I am writing this I can hardly believe it. As of July 15, I have not seen, touched, hugged, kissed, or talked with my son for a year. Did a year really pass? Where did it go? I almost feel like it didn't go by, like it is still last summer.

I have plans to go and get a tattoo on his anniversary date. Do you think that it's dumb for a 42 year old woman to get a tattoo? Aside from that I don't know what I am going to do on that day. I am scared out of my wits because I don't know how I am going to feel. Is it okay to just pretend that it's another day? That there's nothing significant about that day?

What in the world am I going to do? Please help.
14
« on: June 29, 2008, 05:30:21 PM »
The fourth of July is coming up and all I can think about is that is the last holiday my family was intact. It was the last holiday that I had all of my children with me. It was our last cookout together....our last time celebrating in our yard and having all the cousins over to shoot pool. The last time. My whole body hurts. As the holiday approaches and Jordan's one year anniversary date gets closer, I find that more and more I want to stay in bed. More and more I don't do much of anything but go to work and come home. July 15 is coming no matter how much I don't want it to. What am I going to do? How will I get through it? I can hardly believe that it has been so long since I have seen or touched my child. My heart just aches and aches.
Pages: [1]